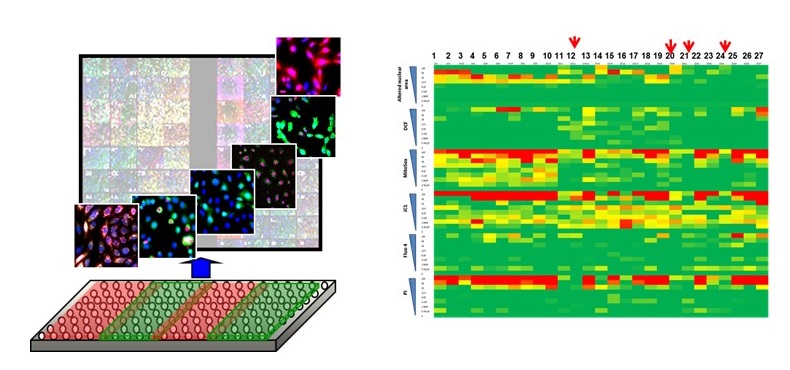 1. Health Risk Assessment of Nanomaterials Used in Food:

Nanomaterials (NMs) with unknown biological consequences are increasingly being added to food and agricultural products to improve their functional properties. The potential for human exposure to NMs present in food warrants systematic risk assessment with relevance to gastro intestinal system. Dr George's research group conducts systematic studies for the detection, exposure assessment, and hazard profiling of engineered and incidental nanomaterials using high throughput screening platforms. The overall aim is developing guidelines for safe use, tools for regulatory oversight, and safety assured nanotechnology for food safety and security.
Infrastructure and Expertise:
In vitro

Toxicology,
Adverse Outcome Pathway, High Throughput Screening, Computational Analysis.
2.Developing Sustainable Nanotechnology Applications: